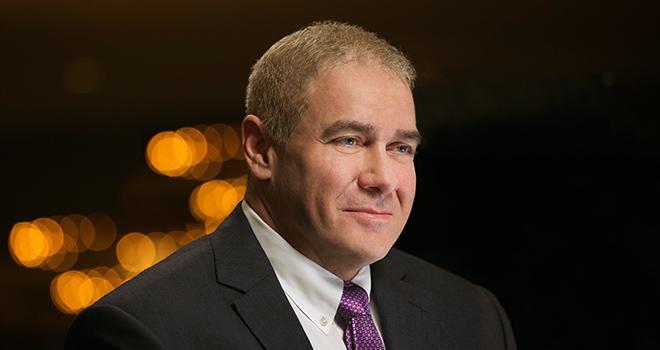 Scott Minerd
December 16, 2021 @ 4:00 pm EST
Mr. Minerd is a founding Managing Partner of Guggenheim Partners and a member of its Executive Committee. In his role as Chairman of Guggenheim Investments and Global Chief Investment Officer, Mr. Minerd guides the Firm's investment strategies and leads its research on global macroeconomics. Previously, Mr. Minerd was a Managing Director with Credit Suisse First Boston in charge of trading and risk management for the Fixed Income Credit Trading Group. In this position, he was responsible for the corporate bond, preferred stock, money markets, U.S. government agency and sovereign debt, derivatives securities, structured debt and interest rate swaps trading business units.
Prior to that, Mr. Minerd was Morgan Stanley's London-based European Capital Markets Products Trading and Risk Manager responsible for Eurobonds, Euro-MTNs, domestic European Bonds, FRNs, derivative securities and money market products in 12 European currencies and Asian markets. Mr. Minerd has also held capital markets positions with Merrill Lynch and Continental Bank. Prior to that, he was a Certified Public Accountant and worked for the public accounting firm of Price Waterhouse.
Mr. Minerd serves on the Federal Reserve Bank of New York's Investor Advisory Committee on Financial Markets, helping advise the NY Fed President about financial market developments, risks to the financial system, and steps that can be taken to understand and mitigate these risks. He also serves on the International Monetary Fund External Advisory Group, which provides the IMF's Managing Director with perspectives on global developments and policy issues, including effective policy responses to the economic impact of the coronavirus pandemic. In addition, Mr. Minerd serves on the Board of Overseers at the Hoover Institution at Stanford University, and on the board of Robert F. Kennedy Human Rights.
Mr. Minerd is a regularly featured guest and contributor to leading financial media outlets, including The Wall Street Journal, The Financial Times, Bloomberg, and CNBC where he shares insights on today's financial climate. Mr. Minerd holds a B.S. degree in Economics from the Wharton School, University of Pennsylvania, and has completed graduate work at the University of Chicago Graduate School of Business and the Wharton School, University of Pennsylvania.
Rosenberg Research ©2023 All Rights are Reserved