Publications
Products and Services
We provide a wide range of research and strategy products, covering the global economy and financial markets—aimed at providing clients with a guidepost for how to invest their money.
Dave's flagship daily report
Breakfast with Dave
Our flagship product, Breakfast with Dave, provides an in-depth look into the global financial markets and the economy. Subscribers have access Dave's comprehensive data analysis and leading assessments of "big picture" trends, as well as his coveted advice on how to invest around them.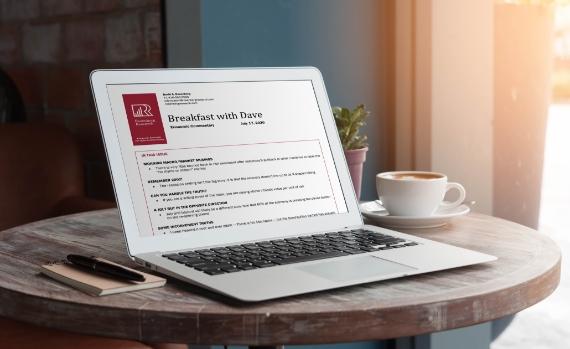 Our Full Lineup of Publications