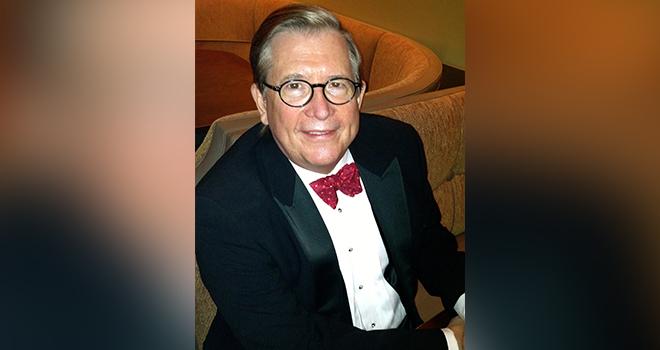 Lacy Hunt
February 23, 2023 @ 4:00 pm EST
Lacy H. Hunt, Ph.D. is Executive Vice President and Chief Economist of Hoisington Investment Management Company (HIMCO), a firm that manages $5.5 billion for pension funds, endowments, insurance companies and others.
Lacy is the author of two books, and numerous articles in leading magazines, periodicals and scholarly journals. Included among the publishers of his articles are Barron's, The Wall Street Journal, The New York Times, Business Economics, the Journal of Finance, the Financial Analysts Journal and the Journal of Portfolio Management. The Board of Governors of the Federal Reserve System and the Dallas Federal Reserve Bank both published his research.
The Wall Street Journal, The New York Times, BusinessWeek, Barron's, Time, Newsweek, U.S. News and World Report, Investor's Business Daily and many other domestic periodicals have quoted Lacy. He has been a guest on PBS on The Nightly Business Report, The News Hour, and Wall Street Week. He has been on CNN shows Moneyline, and Business Morning and on CNBC's Squawk Box and World Business. He has also appeared on CBS Evening News, NBC's Today Show, and ABC's World News Tonight. Lacy has testified before various committees of Congress, including House Ways and Means, Senate Finance and Senate Banking.
Previously, Lacy was Chief U.S. Economist for the HSBC Group, Executive Vice President and Chief Economist at Fidelity Bank and Vice President for Monetary Economics at Chase Econometrics Associates, Inc.
Lacy has served as Senior Economist for the Federal Reserve Bank of Dallas. While there, he served on two Federal Reserve System Committees: Financial Analysis and International Economics. At the Fidelity Bank of Philadelphia, he had the responsibility for managing the Trust Department's Comingled Fixed Income Fund in the 1970s and early 1980s.
He earned his BA from Sewanee: The University of the South (1964), his MBA from the Wharton School of the University of Pennsylvania (1966), and his Ph.D. in Economics from Temple University (1969). From Sewanee, he received an honorary Doctor of Civil Laws in 2013 and their Distinguished Alumnus Award in 2016. Lacy served on the Board of Trustees of Temple University from 1987 to 2010 and is now an honorary life trustee and received the College of Liberal Arts Distinguished Alumnus Award in 2018.
He received the Abramson Award from the National Association for Business Economics for "outstanding contributions in the field of business economics." He is a life member of the American Finance Association. He was a member of the Economic Advisory Board of the American Bankers Association and Chairman of the Economic Advisory Board of the Pennsylvania Bankers Association. He served on the Monetary and Fiscal Policy Affairs Committee of the National Chamber of Commerce.
Rosenberg Research ©2023 All Rights are Reserved