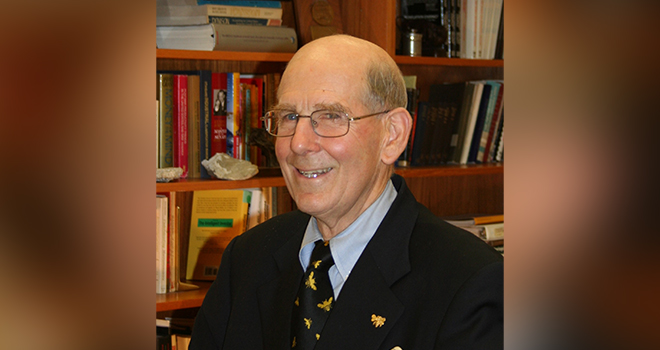 Gary Shilling
December 21, 2023 @ 4:00 pm EST
A. Gary Shilling, Ph.D., is President of A. Gary Shilling & Co., Inc., investment advisers, economic consultants and publishers of INSIGHT, a monthly report of economic forecasts and investment strategies. Dr. Shilling is a columnist for Bloomberg View online, a Forbes magazine columnist since 1983 and a frequent contributor to the financial media.
He received his bachelor's degree in physics, magna cum laude, from Amherst College where he was also elected to Phi Beta Kappa and Sigma Xi. Dr. Shilling earned his master's degree and doctorate in economics at Stanford University. While on the West Coast, he served on the staffs of the Federal Reserve Bank of San Francisco and Bank of America. Earlier, as a high school senior, he ranked 12th in the nation in the Westinghouse Science Talent Search.
Before establishing his own firm in 1978, Dr. Shilling was Senior Vice President and Chief Economist of White, Weld & Co., Inc. Earlier, he set up the Economics Department at Merrill Lynch, Pierce, Fenner & Smith at age 29 and served as the firm's chief economist. Prior to Merrill Lynch, he was with Standard Oil Co. (NJ) (now ExxonMobil).
He has written eight books on the economic outlook and investment strategy.
Twice, the Institutional Investor magazine ranked Dr. Shilling as Wall Street's top economist, Futures magazine rated him the country's number one Commodity Trading Advisor and MoneySense magazine named him the third best stock market forecaster in the world, right behind Warren Buffett. He is recognized as an effective and dynamic speaker.
He is Chairman of the Episcopal Preaching Foundation, which he founded in 1988, and is an avid beekeeper.
Rosenberg Research ©2023 All Rights are Reserved