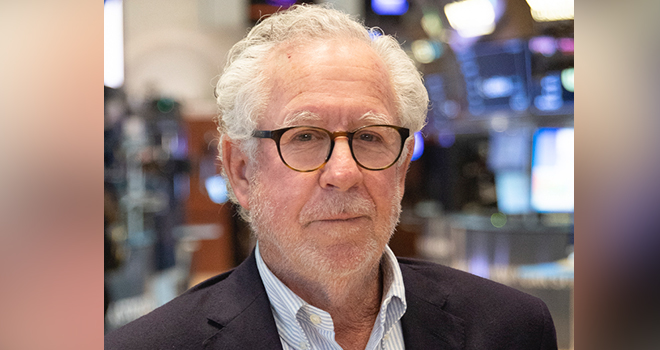 Douglas Kass
December 4, 2023 @ 4:00 pm EST
Doug brings a combination of decades' worth of experience and successful navigation through some of the most turbulent periods in market history along with time-tested analytical skills, essential for looking past the current noise and herd mentality.
Doug first achieved prominence – in the late 1990s – through strong performance as a dedicated short-seller and subsequently as a long/short manager. His views are often at variant with consensus.
He is currently the President of Seabreeze Partners Management LLC, the General Partner of hedge fund, Seabreeze Capital Partners LP (formed in late 2021).
Doug received his bachelor's from Alfred University in three years. He delivered the commencement speech to the graduating class of 2010. Doug received an Honorary Doctor of Humane Laws and was Vice Chairman of the University's Investment Committee and a Member of the Board of Trustees. Kass received his MBA in Finance from the University of Pennsylvania's Wharton School in 1972 (graduating second in his class).
While in his second year at Wharton, he co-authored "Citibank: The Ralph Nader Report" with Ralph Nader & the Center for the Study of Responsive Law.
Prior to founding Seabreeze, Doug was a portfolio manager and Director of Research at Omega Advisors.
He was Director of Institutional Equities at JW Charles/CSG and First Albany.
He was with Putnam Management (analyst and economist) and was a Partner at Glickenhaus & Co.
Doug began his career as a housing analyst at Kidder Peabody.
Companies continue to seek his guidance as a Director when faced with milestone events and/or seeking business alternatives
Doug was a member of the Board of Directors of MVC Capital (NYSE) and is currently on the Board of Aspen Group (NASDAQ). He serves as a Board Observer for Twill Health. Previously he was a Director of Empire Resources, Federal Home Loan Bank of Palm Beach, Diversified Mortgage Group (the predecessor to Danaher) and from 2020-2022 he was a special advisor to the Board of Directors at Ocwen Financial. .
Since 1997 Doug has been the principal contributor to TheStreet.com's "Real Money Pro" (founded by Jim Cramer).
He has been frequently interviewed by and written numerous articles for Barron's (including several cover stories and five editorials), the New York Times and London Times.
Mr. Kass has lectured on short selling and economics at Harvard Business School, Tulane University, Florida Atlantic University's College of Business and at Northwestern's Kellogg School of Management. Since 2011 he has lectured in Dr. Robert Shiller's Yale University Undergraduate and Graduate School of Management economics courses.
From 2003-2016 Kass was a guest host of CNBC's "Squawk Box" and appears monthly on Bloomberg's "Market Surveillance" with Tom Keene and Paul Sweeney.
Kass was chosen by Warren Buffett to be the "credential bear" on Berkshire Hathaway – sitting on the dais at the company's 2013 Annual Meeting for the purpose of asking questions of Warren Buffett and Charlie Munger over the course of Meeting.
Author of "Doug Kass On the Market: A Life on TheStreet" – a best selling book on investing.
Rosenberg Research ©2023 All Rights are Reserved