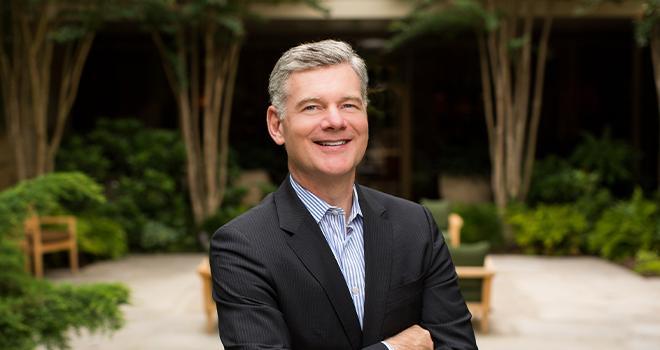 Mark W. Yusko
June 6, 2022 @ 4:00 pm EST
Chief Executive Officer and Chief Investment Officer, Morgan Creek Capital Management Managing Partner, Morgan Creek Digital Assets
Morgan Creek Capital Management was founded in 2004 and currently manages close to $2 billion in discretionary and non‐discretionary assets. Prior to founding Morgan Creek, Mr. Yusko was CIO and Founder of UNC Management Company (UNCMC), the Endowment investment office for the University of North Carolina at Chapel Hill. Before that, he was Senior Investment Director for the University of Notre Dame Investment Office.
Mr. Yusko has been at the forefront of institutional investing throughout his career. An early investor in alternative asset classes at Notre Dame, he brought the Endowment Model of investing to UNC, which contributed to significant performance gains for the Endowment. The Endowment Model is the cornerstone philosophy of Morgan Creek, as is the mandate to Invest in Innovation. Mr. Yusko is again at the forefront of investing through Morgan Creek Digital Assets, which was formed in 2018. Morgan Creek Digital is an early stage investor in blockchain technology, digital currency and digital assets through the firm's Venture Capital and Digital Asset Index Fund.
Mr. Yusko received a BA with Honors from the University of Notre Dame and an MBA in Accounting and Finance from the University of Chicago.
Rosenberg Research ©2023 All Rights are Reserved